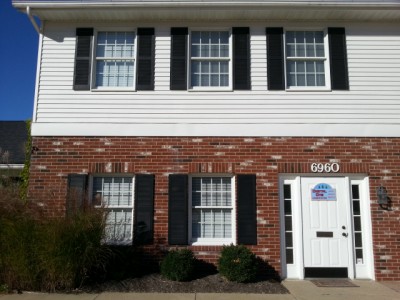 Digital One first operated out of the founder Robert Busek's home in 1987. After 8 months, it was clear that there was a strong demand for renting, selling, and servicing computers. We moved into a commercial space in 1988. We believe our reason for sucess is simple - we treat our customers they way we want to be treated.
We are a technology company. It really comes down to people serving people. We call it VIPS.
Value
Digital One is a privately owned and operated business started in 1987. Within a few weeks of starting Digital One the U.S. stock market crashed and since then we've experienced a few recessions. We recognize that our customers must receive good products and excellent service at a fair price. That motto drives every business decision we make.
Integrity
We all have been lied to, ripped off, or mistreated by a business or person. We don't like it when it happens to us - and don't want it to happen to you. Our better business bureau rating has always been superior. Check our rating by following this link, or view some of our testimonials. Your personal information will be kept private.
Personal Service
We assume you are busy. Our goal is to answer your phone call or email promptly, and provide the information you require. We rely on technology everyday and know how frustrating it can be when stuff doesn't work. Your calls for help will not go unanswered. We will do our best to resolve all of your problems. Let us know what concerns you.
Simple
No double talk. No fine print. No tricky extended warranties filled with loopholes. No high pressure sales - ever.
---
Guarantee
Our technical and sales staff is thoroughly familiar with all the products we carry. This give us the ability to answer your questions fast and respond to your technical concerns with the correct information. We will make every reasonable attempt to make sure you are satisfied.
"Customer Service is the Key"
The key to success in nearly all service based business is how you treat your customers. We have been exceeding customer expectations for many years now. We are able to fulfill even the most demanding requests. You will be able to talk to a real person when you call us. Ask for Bob, Rich or Dana.
IT Services
Digital-One knows that no matter how big or small your business is you may need help in the IT department. .That is how Digital-One can come to your aid. We have diversified into an array of IT services.